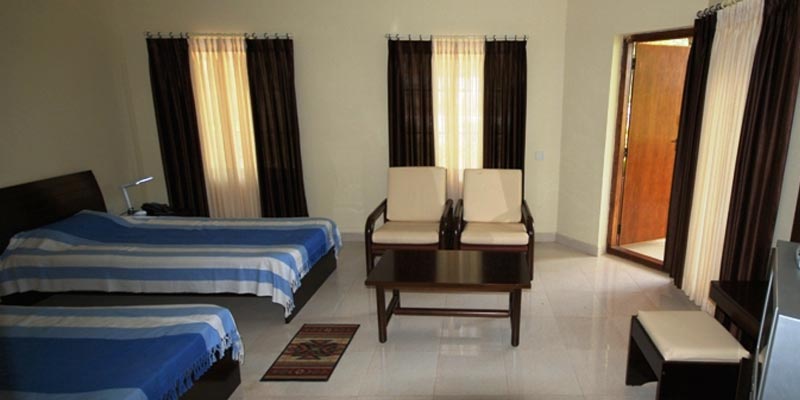 We have 6 beautiful rooms in our guest house with modern bath rooms. All rooms have a beautiful view towards golf course. Members / Members guest / Affiliated members can use the guest rooms.
Check in time: 12:00hrs
Check out time: 11:00hrs
Affiliated Members and Members Guest are not permitted to introduce guest to CGL.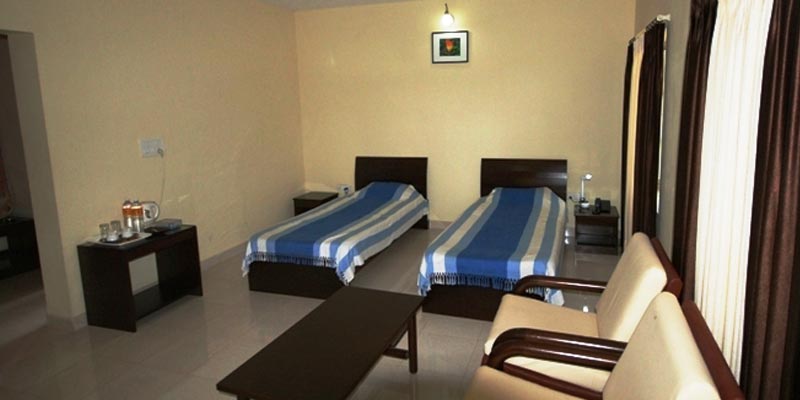 The number of occupants : Maximum three per room.
· In case a couple is accompanied by dependent children (up to 21 years) total 4 people (2 adult + 2 children) are allowed per room. Extra person charges are applicable for all the children above 6 years.
· Under no circumstance, more than 4 people (including children of any age) be allowed in one room.
· Maids and helpers are not permitted inside the club house nor allowed to stay in the guest rooms.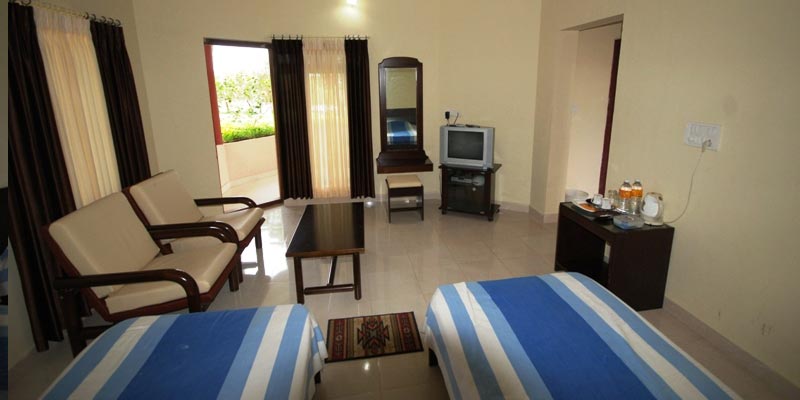 Cancellation Charges:
If canceled before 48hours – no charges
If canceled between 48 and 24hours – half day rent will be charged·
If canceled less than 24hours prior – full day rent will be charged
Payments:
· Your room reservation amount received is INR, As one day rent. The balance will have to be paid at the time of check out by cash/ card
Food order:
· Food order requires 4 hours notice.
· Food orders may be placed with club service staff or office staff only. Do not communicate directly with the cook or assistant cook.
· Room service is not provided
· Cooking or heating of Food is strictly not allowed in Rooms.
Laundry Service:
· No laundry service.