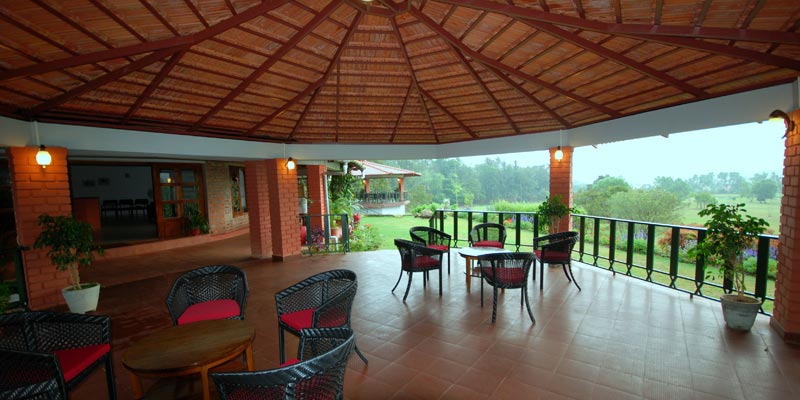 Coorg Golf Links was the outcome of a vision of two like-minded friends Mr. K.K.Aiyapa and late Mr. C.S.Nanjappa taking golf in Coorg to a different level was a dream which has come true.
Beautifully located in the picturesque surroundings. The Golf Course project was envisaged in the year 1987 after a round of golf at the then Consolidated Golf Grounds Pollibetta. The idea of having a good golf course in Coorg was always in the mind of golfers. The beer sessions at the Bamboo Club till late hours in the day was all about rules of golf, handicaps of players and starting of a golf course.
This dream took a good two years to come true. Acquiring land and mobilizing funds was a mammoth job. In 1990 luck dawned on the golfers and they succeeded in locating and negotiating for 40 acres of land at Bittangala. This land had a background of ownership by late Brig. C. B. Ponappa and had changed hands twice over. Being neglected wetland with absentee landlords from Kerala, it had its inherent problems like encroachment and trespassers cutting across the property.
The first half of Coorg Golf Links is planned in a plateau with tanks and in the hills. The planting of the tree is done in groups at strategic areas. The second half is planned on a plane area with tanks and planting of trees is done on either side of the fairway. The course is surrounded by lofty hills. During the early 1990's nine holes were built. The course only attracted the occasional golfers. Nocturnal visitors such as Jackals howled in unison at dusk. Mr. Aiyapa and his wife sat in the temporary clubhouse verandah enjoying a cup of tea and watching the egrets in plenty. The need for a good clubhouse was felt. The hexagonal structure was built. Today the clubhouse, the bar, the dining room, card room, new large office cum multipurpose hall and the guest rooms have become very popular among members.